Understanding weight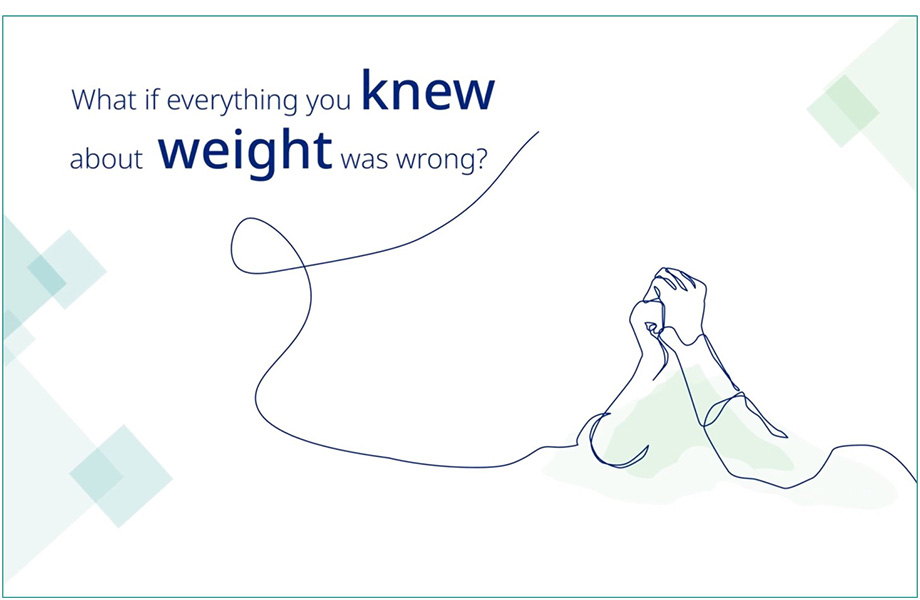 The myth about weight
"It's simple just eat less and move more…" How many times have you read this, heard this, thought this?
Whilst the idea of eating less and moving more to achieve weight loss may sound simple, the reality is far more complex. For example, did you know there are over 100 different factors that affect our weight?
Watch the videos below to find out more. 
What if everything you knew about weight was wrong?
Putting on weight after 40 is just a fact of life…right? Well, it's a little bit more complicated than that!
It's not your fault!
When it comes to weight management, sometimes doing all the right things doesn't result in the progress you wanted. But have you ever wondered why?
The problem is not willpower
Willpower vs our body's system to maintain weight – it's not a fair fight! Find out why willpower is not the problem when it comes to weight management.
It's time to BREAK FREE
Use the BREAK criteria to find out if it's time you asked for weight management support from a GP, nurse or pharmacist.
Date of preparation: April 2022
UK22OB00105
References
You are leaving Truthaboutweight.co.uk
The site you are entering is not the property of, nor managed by, Novo Nordisk. Novo Nordisk assumes no responsibility for the content of sites not managed by Novo Nordisk. Furthermore, Novo Nordisk is not responsible for, nor does it have control over, the privacy policies of these sites.
Go to page